---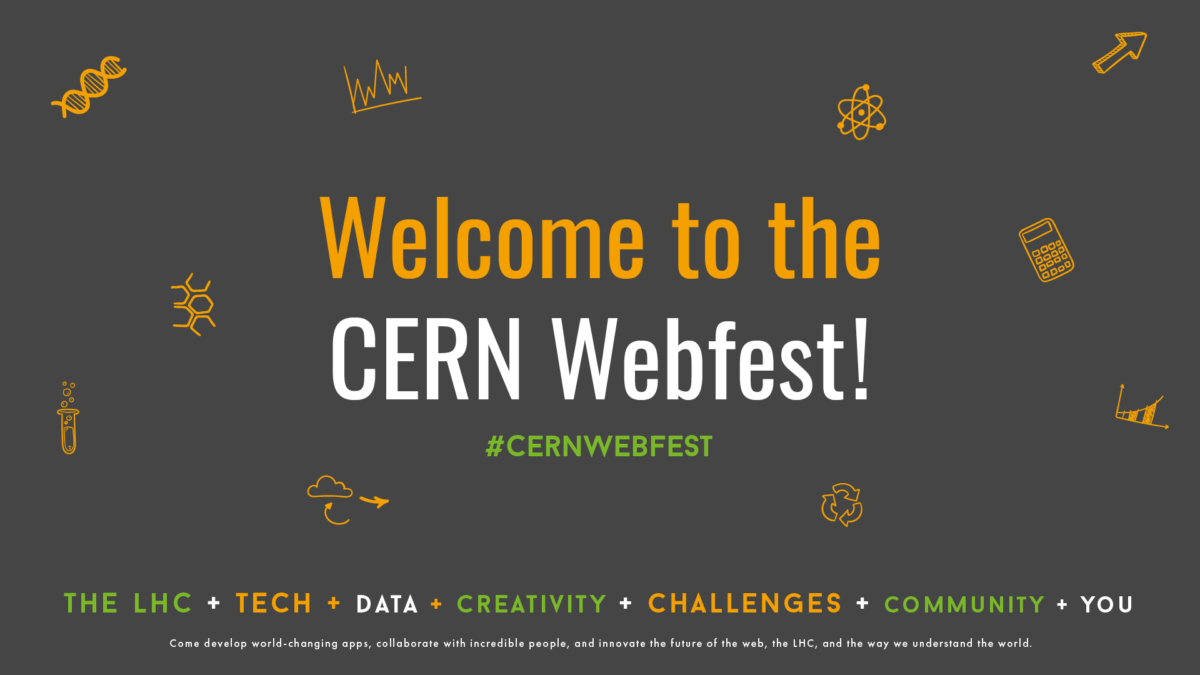 The 'Webfest' — CERN's annual hackathon based on open web technologies — will take place online for the first time this year. It will be held over the weekend of 27-28 June (with a pitch session on Friday 26 June, and winners announced on Monday 29 June). The event is open to all, meaning that people from anywhere in the world can take part.
Held each year since 2012, the Webfest brings together bright minds to work on creative projects. Participants work in small teams, often designing web and mobile applications that help people engage with CERN's research, physics, or even science in general.
In previous versions of the Webfest, participants have worked on a wide range of exciting projects: from physics-themed video games to cheap mobile-phone cosmic-ray detectors, and from skills-sharing platforms to tools for translating sign language to text. And yes, these were all developed — or at least working prototypes were — over just one weekend!
The Webfest isn't just for those that can code: anyone with an idea, a challenge, or other skills is welcome to take part.
The theme for this year's event is 'working together apart: accelerating collaboration'. Given the global COVID-19 crisis, we are particularly keen to see projects that address the evolving ways in which we work together. Building on CERN's strong history of international collaboration, the Webfest provides an excellent opportunity to create tools to support the changing ways in which we do science.
Join us via the web — born at CERN — to help shape the future scientific collaboration!
Please find more information on the Webfest and how to register here: https://webfest-online.web.cern.ch. Registration closes at 23:59 CEST on Wednesday 24 June.